---
Welcome to MEDICAL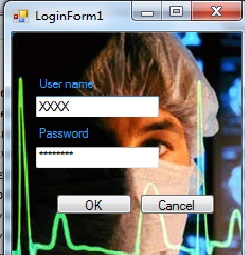 Windows applications project will represent an application which will be easily managed by the doctors or nurse. By using this application the doctors will have the possibility easily to deal with most important issues such us filling out the dossier of the patient and then manipulating with the data that are there.

---
---
MDK
---
---

​PROJECT CHARTER PURPOSE
​PROJECT EXECUTIVE SUMMARY
​MDK's PrtSC
​PROJECT OVERVIEW
​PROJECT SCOPE
​PROJECT CONDITIONS
​Project Structure Approach
​Implementation Database in Access
​Use Cases
​Diagrams
​Project Team Organization Plans
​Use case i detalen opis na sekoj use case
​Testiranje na aplikacijata
---
---
Attachments
(3)
Download all attachments as: .zip
Note:
See
TracWiki
for help on using the wiki.